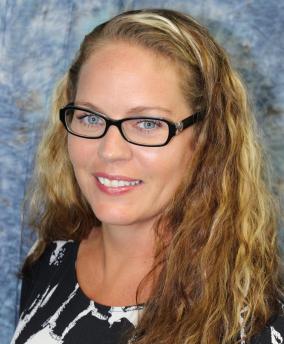 Tabitha Culbertson, FACHE
Chief Operating Officer & Chief Compliance Officer
Culbertson joined West Holt Medical Services in 2017 as their chief operating officer and chief compliance officer. Culbertson was brought on to provide transformational leadership to the organization and oversee the following areas: Primary Care Clinic (Rural Health), Retail Pharmacy, Specialty Clinics, Laboratory, Imaging, Environmental Services, Laundry Services, Medical Records, Food and Nutritional Services.
In 2018, Culbertson became a Fellow of the American College of Healthcare Executives (ACHE), the nation's leading professional society for healthcare leaders. Culbertson earned a master's degree in Healthcare Administration from Virginia Commonwealth University in Richmond, Virginia. She also holds a bachelor's degree in Business Administration from Bryant & Stratton College in Virginia Beach, Virginia.
Culbertson has over 20 years of healthcare experience. In her short time at West Holt Medical Services, she has helped us become one of the first critical access hospitals in Nebraska to implement central scheduling and registration, doubled provider appointment capacity in our primary care clinic, established campus-wide quality assurance initiatives and performance metrics, redesigned policy and procedure creation, management and the storage process and has developed a new onboarding/off boarding process for all employees, providers, students and vendors. Culbertson has mentored and developed young leaders at West Holt Medical Services, resulting in 5 team members receiving promotions.
Culbertson continues to challenge the status quo and raise the bar. She has a passion to deliver the highest quality of care to our patients and community with the philosophy, "Small town doesn't have to mean small care."