Hamm Joins WHMS Board of Directors
Tuesday, November 8, 2022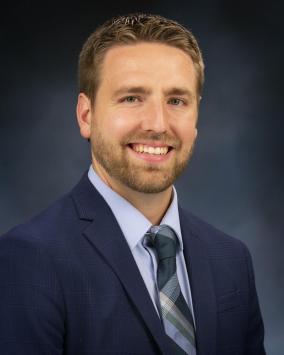 Atkinson, NE - On Monday, November 7th, the West Holt Medical Services Corporate Board of Directors held their Annual Meeting at the Flat Iron Bar and Grill. Part of the agenda included the election of new members to the corporate and hospital boards to fill vacent seats.
There was one vacent seat on the Board of Directors with a 1-year term available.
Austin Hamm of Atkinson was nominated and unanimously elected to the Hospital Board of directors, filling the vacent position. Hamm will serve on the board for a 1-year term with the option to be re-elected for a full 3-year term at the 2023 annual meeting.
The West Holt Board of Directors is a 9-member Board elected from the WHMS Corporate Membership. Members serve 3-year terms, with no term limits.