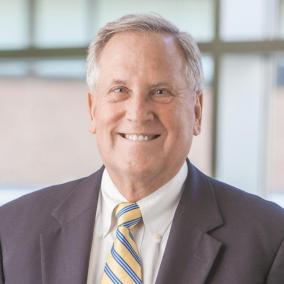 Lon Keim, MD
Board-certified pulmonologist, Lon Keim, M.D. has serviced Holt County for over 20 years, providing pulmonary care to patients of all ages and respiratory conditions. Dr. Keim has a hands-on approach to evaluating and treating his patients, working closely with primary physicians to evaluate and treat shortness of breath, abnormal chest x-rays, chronic obstructive pulmonary disease (COPD), allergies and asthma, pneumonia, pulmonary hypertension, deconditioning, chronic refractory cough, and advance lung disease. He also provides pre-operative assessments to ensure patients can withstand surgery given their current lung condition.
When asked about his philosophy of care, Dr. Keim shared, "I don't have a cattle through the shoot practice of medicine. I like to take time with each patient, showing them their x-ray and going through their results with them so they understand their condition and treatment options. There is no greater gift I can give my patients than giving them back their breath."
Dr. Keim accepts self-referrals but will always request permission to communicate with a patient's primary care provider as they are "the pilot of the plane."
To make an appointment with Dr. Keim, call 402-925-2811.