Talya Shutt of WHMS Becomes Certified Professional in Healthcare Quality (CPHQ)
Wednesday, October 19, 2022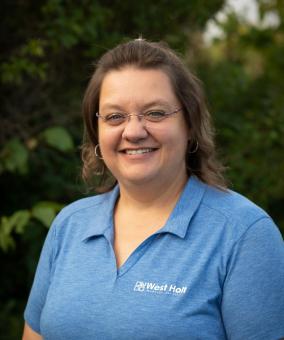 ATKINSON, NE — West Holt Medical Services (WHMS) if pleased to announce that Talya Shutt has earned the Certified in Professional Healthcare Quality (CPHQ) credential from the National Association of Healthcare Quality.
Shutt is a registered nurse and currently holds the role of Quality Improvement and Infection Prevention Coordinator at WHMS.
Shutt has joined the ranks of nearly 14,000 individuals around the world who currently hold the CPHQ.
Earners of the CPHQ have fundamental knowledge, skills, and understanding of healthcare quality practices. CPHQs are prepared to improve outcomes in their healthcare facilities and are invaluable leaders and contributors to the future of healthcare around the world.
"The high-quality work our team has done, and continues to do, is a testament to the encouraging, open, and collaborative workplace culture we are building here at West Holt Medical Services, "says Shutt. "We continue to work every day to achieve our mission to provide comprehensive healthcare with respect and compassion."