Foundation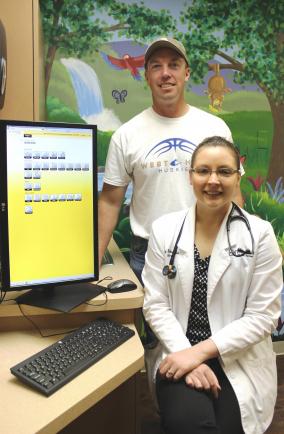 West Holt Medical Services Foundation is a 501(c)(3) non-profit organization that exists to invest in patient care at West Holt Medical Services and ensure that high quality healthcare is available for area residents for many years to come.
Thanks to the generosity of our donors, gifts made to our Foundation have been able to fund.
Areas of greatest needs
Facility improvements
Medical equipment
Staff education
Local medical scholarships
Capital campaign projects
100% of donations made to West Holt Medical Services may be directed to an area of your choice. General donations that are not directed to a specific area will be used for a future need determined by the Foundation's Board of Directors
Donor Recognition & Giving Levels:
You can make an impact on the future of West Holt Medical Services at a giving level appropriate for you:
Century Club $1,000-$4,999
Pacesetter $5,000-$9,999
Benefactor $10,000-$24,999
Leaders $25,000-$49,999
President's Circle $50,000-$99,999
Founder's Club $100,000+
Donor giving levels are based on cumulative giving. Donors are recognized on the Foundation's Hallway of Heroes display, located in West Holt Medical Services' lobby.
Partner with us today by making a donation toward high quality medical care at West Holt Medical Services.
---