3D Mammography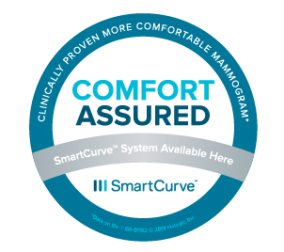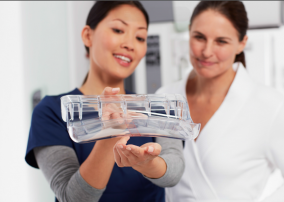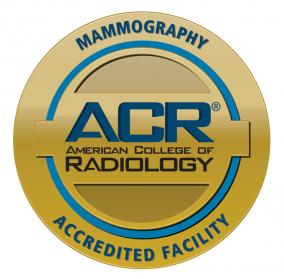 West Holt Medical Services is proud to now offer the Genius™ 3D Mammography exam with the comfort of SmartCurve™ technology.
West Holt Medical Services is the first in the region to offer the SmartCurve™ breast stabilization system. We are committed to providing the highest standard of care to our patients.
The SmartCurve™ system provides a curved compression surface that offers a more comfortable patient experience without compromising image quality, exam time, dose or workflow.
What is 3D Mammography?
3D Mammography, also known as Digital Breast Tomography (DBT), is an advanced technology that takes images of the breast from different angles, detailing each layer of breast tissue in a 3-dimensional image. This new technology is appropriate for all women as a screening mammogram.
Why 3D Mammography?
1 in 8 women will develop breast cancer in her lifetime
8 out of 9 women diagnosed have no family history
Detects 20-65% more invasive breast cancers earlier
Reduces unnecessary call backs by up to 40%
Our Genius™ 3D Mammography is the only mammogram that is FDA approved as superior for women with dense breasts
How does a 3D Mammogram work?
Women will see little difference between conventional 2D mammogram and 3D mammogram. The exam takes about the same amount of time - a 3.7 second scan time - and the position is the same. The real difference is in the information available to the doctor.
A good analogy for 3D mammography is like thinking of the pages of a book. If you look down at the cover you cannot see all of the pages - but when you open it up, you can go through the entire book page-by-page to see everything between the covers.
How will I receive my results?
The reporting of your 3D mammogram results will remain the same. Your healthcare provider will be sent a copy of your report and a letter with the results will be mailed to you.
Will my insurance cover a 3D Mammogram?
Most major insurance companies are now covering 3D Mammography. However, please contact your insurance carrier prior to your appointment to determine if a 3D mammogram is included in your coverage.
Provider orders are required. For more information or to schedule a 3D Mammogram, call (402) 925-2811.
Check out our media release announcing 3D Mammography at WHMS.