Austin Hamm joins West Holt Medical Services as Foundation & Marketing Director
Monday, September 28, 2020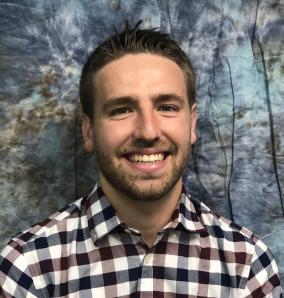 ATKINSON, NE —Austin Hamm has joined the staff of West Holt Medical Services as the Foundation and Marketing Director.
Hamm will work with the Foundation's Board of Directors and staff in leading the Foundation's dedication to maintaining and improving healthcare for the citizens of North Central Nebraska. He will also serve as the primary point of contact for all media and marketing requests for both the Foundation and WHMS.
With a bachelor's degree in journalism from South Dakota State University, Hamm brings an extensive media background to the position and looks forward to leveraging that experience to help promote WHMS along with helping the Foundation continue to support and grow the medical services available to the community.
Originally from Bloomfield, Hamm and his wife Tasha moved to Atkinson in 2018, where they currently reside with their 2-month-old son, Jalen. He previously had been working in sales and marketing with Wm. Krotter Co. in O'Neill before coming to WHMS.