Behavioral Health Services Expanded at West Holt Medical Services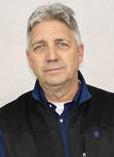 Living with anxiety, depression, attention deficit disorder, bi-polar, or trauma can be a challenge. There is help, close to home.
Consistent with their mission to provide well-rounded family health care with respect and understanding for the physical and emotional needs of their north central Nebraska communities, West Holt Medical Services in Atkinson has expanded its behavioral health services with the addition of Terry Dunlop, D.BH, PLMHP.
Terry Dunlop, a Doctor of Behavioral Health joins Licensed Independent Mental Health Practitioner, Jackie Myers to provide twice a week behavioral health services to patients at West Holt Medical Services.
With over fifteen years of experience as a mental health practitioner, Dr. Dunlop specializes in attention deficient disorder, attention deficient hyperactivity disorder, autism, intellectual/developmental disabilities in children, cognitive impairment and trauma disorders. He utilizes a variety of treatment interventions including: bio medical, trauma focused therapy, cognitive therapies and brain spotting.
"By providing behavioral health services in a medical setting, we can be a bridge between patients and their primary care provider, helping individuals and families implement and maintain healthy behaviors and improve their quality of life," shared Dr. Dunlop.
"I look forward to helping people who have tried everything and nothing has worked. I try to find the root cause of a behavior, not just treat the symptoms," added Dr. Dunlop.
To schedule a behavioral health appointment at West Holt Medical Services, call (402) 925-2811. A physician referral is not required.