Brian D. Martin hired as CEO of West Holt Medical Services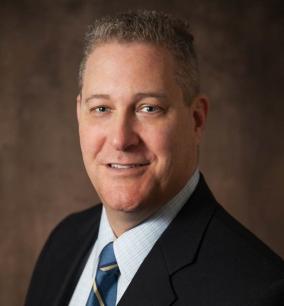 ATKINSON, NE — West Holt Medical Services (WHMS) if pleased to announce the hiring of Brian D. Martin, FACHE, as the new CEO of WHMS.
Martin, who is board certified by the American College of Healthcare Executives and has achieved Fellow status with that same organization, previously served as the CEO of Loring Hospital in Sac City, IA. During Martin's tenure, Loring Hospital was recognized as a top 100 Critical Access Hospital for 3 consecutive years, and the groundwork he laid allowed that streak to extend to 4 recently.
"Brian Martin's past experience in hospital administration and his desire to be part of a small town community were major contributing factors in his selection to help lead West Holt Medical Services forward in this unprecedented time," said Trent Schaaf, President of the WHMS Board of Directors. "The board feels confident that what Brian has to offer will compliment what our excellent staff at West Holt Medicals Services already offers in patient care in our local communities!"
Before his time at Loring, Martin spent 23 years as a Medical Service Corps Officer, with a concentration in hospital leadership and resource management. He has a B.A. and M.A. in Health Services Management, along with a MBA from Syracuse.
"I'm happy to be here, it's a great team and they've done great things," said Martin. "I'm honored to have the privilege to be the person to help make a great organization even better."
Martin took over as of October 12th. His son, Drew, is in 8th grade and will be joining him in Atkinson at the spring semester. Drew enjoys cross country and was recently named to the National Junior Honor Society at East Sac County Community Schools.
"I'm excited both professionally and personally to be in this region to raise my son with the small town midwestern values I grew up with," said Martin