Interim Chief Nursing Officer Hired at West Holt Memorial Hospital
Monday, February 11, 2019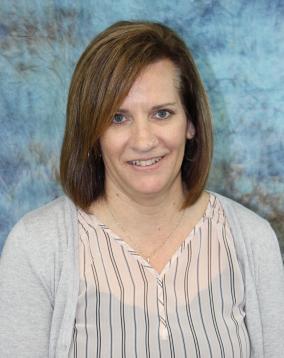 ATKINSON —West Holt Memorial Hospital is pleased to announce that Registered Nurse Jennifer Rystrom has accepted the role of Interim Chief Nursing Officer (CNO) effective February 5.
Rystrom is a seasoned nurse with 26 years of experience. She has spent most of her career as a staff nurse, charge nurse and nurse manager in intensive care and critical access medicine. Rystrom served as CNO for Tilden Community Hospital prior to its closure in 2014.
Rystrom has worked as a Clinical Educator at Faith Regional Health Services since 2016. She obtained a Master of Science degree in Nursing from the University of Nebraska Medical Center in 2017, with a focus on leadership and healthcare administration.
Rystrom currently lives in Tilden, Nebraska and is married with three children: daughter Sierra is a high school senior, middle son Colten is a freshman and youngest son Easton is in 6th grade. She is a member of the school booster club as well as band booster. Rystrom serves as chairman of the local daycare and has served on that board for 6 years.
"Jen is passionate about small communities and is a positive addition to our team. She will put us in a good position to recruit a permanent CNO," shared Chief Executive Officer Brad Pfeifer.
Recruitment efforts have been underway to hire a permanent chief nursing officer, following the resignation of Tana O'Neill in January. Rystrom will be onsite 2-3 days per week and available remotely until a full-time CNO is hired at West Holt Memorial Hospital.