Keating Scholarship Applications Due December 15
Thursday, November 29, 2018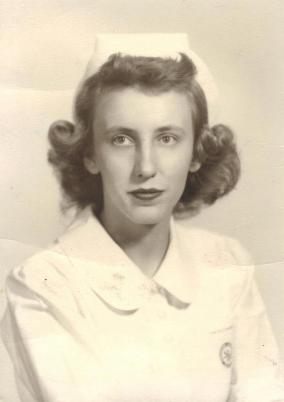 Atkinson – West Holt Medical Services Foundation is currently accepting applications for the Dolores Batenhorst Keating Scholarship.
Dolores Keating was a strong supporter of high-quality medical care, and her family has honored her memory to assist local students with scholarships towards pursuing their dreams in the medical field.
Dolores was born in Stuart, graduated from Stuart High School and lived her entire adult life in Atkinson. She worked as a Registered Nurse at West Holt Memorial Hospital for over 25 years. Dolores was married to John Keating for 56 years and they had eight children: Mary Rose Schaaf, Maureen Tsuchiya, Phillip Keating, Mark Keating, Patrick Keating, James Keating, Matthew Keating and Gerard Keating.
The Dolores Batenhorst Keating Scholarship endowment fund is set up through the Nebraska Community Foundation and has been managed by West Holt Medical Services Foundation since 2010. Through the generous contributions from the family and friends of Dolores, the fund is currently totaled at $61,599.26 with the goal of reaching $100,000.
Each year the annual interest earned from the scholarship's endowment fund is utilized to provide three scholarships of $1,000 each to Holt County residents pursuing a degree in the medical field meeting the following criteria:
Applicant must be a high school graduate of a school located in Holt County, Nebraska and the applicant must have completed high school (GED is acceptable) at the time of submitting the application
Applicant is currently attending college pursuing a degree in a medical field
Applicant must be a legal resident of Holt County, Nebraska
Previous awardees are not eligible
Click here for the scholarship application. The deadline to apply is December 15, 2018. For more information contact the Foundation Executive Director, Jessica Prussa at (402) 925-1956.