Taylor McCormick hired as CFO of West Holt Medical Services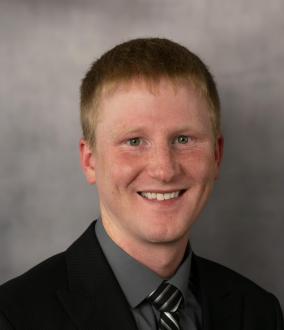 ATKINSON, NE — West Holt Medical Services (WHMS) is pleased to announce the hiring of Taylor McCormick as the new Chief Financial Officer (CFO).
McCormick has worked in a variety of settings to prepare him for this new role. He most recently was the Senior Accountant at Green Plains Atkinson, LLC. Prior to that role McCormick had 6 years of public accounting experience prior to going to the private sector in 2017.
"We are excited to have Taylor join the team at WHMS," said CEO Jeremy Bauer. "His skillset and past experiences make him the perfect fit for the CFO role."
McCormick, a 2007 Valentine High School graduate, got his Bachelor of Science in Business Administration Degree from the University of Nebraska-Lincoln in 2011. He received his CPA license in 2015.
"I look forward to working with a team that is invested in patient care and community wellness," said McCormick. "I know how important health care is in rural communities and am grateful for the opportunity to contribute to the continued success of WHMS."
McCormick and his wife Tera currently reside in O'Neill with their three children.
"My wife and I have lived in O'Neill since graduating college, both of her parents grew up in Stuart, so we had roots here," said McCormick. "It was important to us to raise our children with the same small-town values that we grew up with and Holt County felt like the perfect place."